Hundreds of thousands of homeowners will be hit with the double whammy of a double-digit price plunge and rising monthly
mortgage
repayments this year, new research has warned.
Prices across the country are set to slide by up to 10 per cent by the end of 2023, with Sydney, Brisbane and Canberra to be worst affected by the downturn.
The latest PropTrack report predicted
property
values in Sydney, Brisbane and Canberra could slump by as much as 11 per cent as successive rate hikes bite.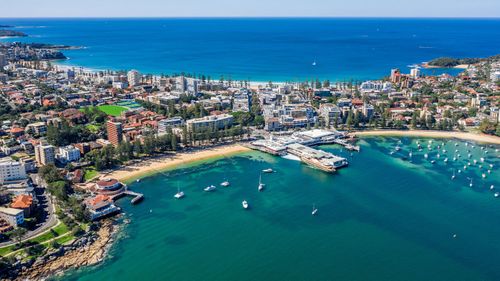 Property prices are set to fall up to 10 per cent nationally by the end of 2023, as rising interest rates weigh on prices, according to a report. (Adobe Stock)
Melbourne and Hobart are braced for falls of 10 per cent, while Adelaide, Darwin and Perth will see a marginally softer single-digit drop, the report said.
The flipside is, even with potential falls of up to 10 per cent, national property prices will still be more than 18 per cent above pre-pandemic levels.
"Property price falls are likely to continue and accelerate in 2023," report author Cameron Kusher said, blaming the cooling market on the rising cost of borrowing and its associated drain on household budgets.
Australia's most expensive cities will likely see the largest price falls, he said.
Kusher said he expected the
Reserve Bank
to move the cash rate to 3.6 per cent, up from 3.1 per cent, with increases today and next month.
"We anticipate these further interest rates rises will push prices lower."
Kusher predicted the RBA will leave rates on hold after the March bump, "with the potential for them to be reduced in late 2023 or early 2024."
If the RBA lifts rates by 0.25 per cent this afternoon, a household with a mortgage of $750,000 will have to stump up an extra $116 in repayments every month.
Since May last year, average monthly repayments have soared nearly $1000, up from $2231 to $3128, based on a $500,000 home loan.
The report's forecast decline in prices is based on the assumption that the RBA hikes rates by a further 0.5 per cent.
Experts widely agree the bank will raise the official cash rate by 25 basis points today, or 0.25 per cent, to 3.35 per cent.
Commonwealth Bank is forecasting interest rates to peak at 3.5 per cent, but Deutsche Bank economists expect the official cash rate to hit 4.1 per cent by August.
Sign up here
to receive our daily newsletters and breaking news alerts, sent straight to your inbox.